For 157 years, Blairs College was home to a magnificent collection of paintings, church textiles, sacred silver and Jacobite memorabilia belonging to the Scottish Roman Catholic Church.
From its establishment Blairs College was recognised as a safe place to receive and preserve artefacts relating to Scotland's Catholic heritage. Over the years Blairs accumulated an internationally renowned collection of fine and decorative art from a number of benefactors, including bishops, priests and friends of Blairs as well as inheriting important collections from the former Scots Colleges throughout Europe. When the College closed in 1986, an independent trust was created, overseen by the Scottish Catholic Heritage Collections Trust, to preserve, interpret and display this important collection of religious heritage.
Paintings
Our important collection of paintings spans more than four centuries and features some of Scotland's most renowned historical figures.
The highlight of the collection is a full length memorial portrait of Mary Queen of Scots dressed as she was on the day of her execution. The colourful history behind this painting captivates the imagination of all when they discover that it was saved from the mob during the French Revolution by being hidden up a chimney.
The Stuart family's fate and their association with Catholicism in Scotland played a vital part in the development of Scotland's history. The Collection contains portraits of three generations of the family, complimented by Jacobite relics and memorabilia from Bonnie Prince Charlie's time in Scotland.
Discover our collection of paintings and sculpture on Art UK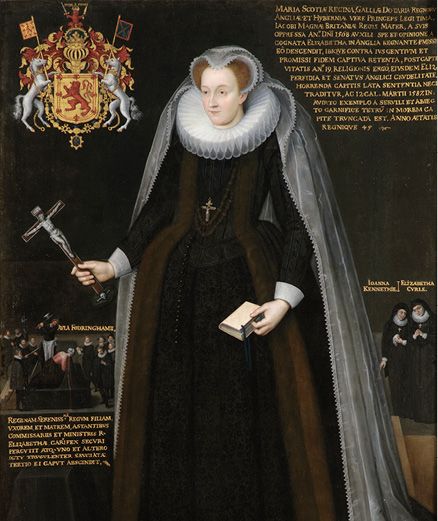 Sacred Silver and Gold
Our spectacular collection of sacred vessels used in Catholic worship comprises of objects made in Britain and Europe and dates over many centuries.
Precious vessels of gold and silver play an important role in the rites and ceremonies of the Catholic Church and many of the items on display in the museum were used as part of college life at Blairs and other institutions.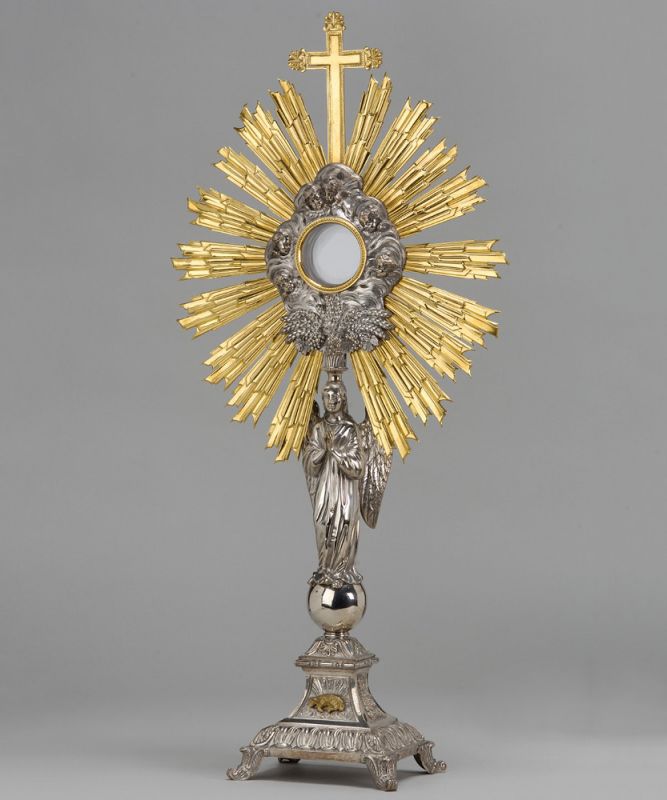 Church Textiles
Our impressive collection of hand embroidered vestments, demonstrate a wide range of ceremonial clothing worn by the Catholic clergy during worship.
The collection spans more than 500 years with some rare examples of church embroidery surviving from the 15th and 16th centuries. Each garment displays highly skilled needlework, with delicate scenes and symbolism enriched with gold and silver thread.
3D Scans of some of the vestments in our collection can be viewed here.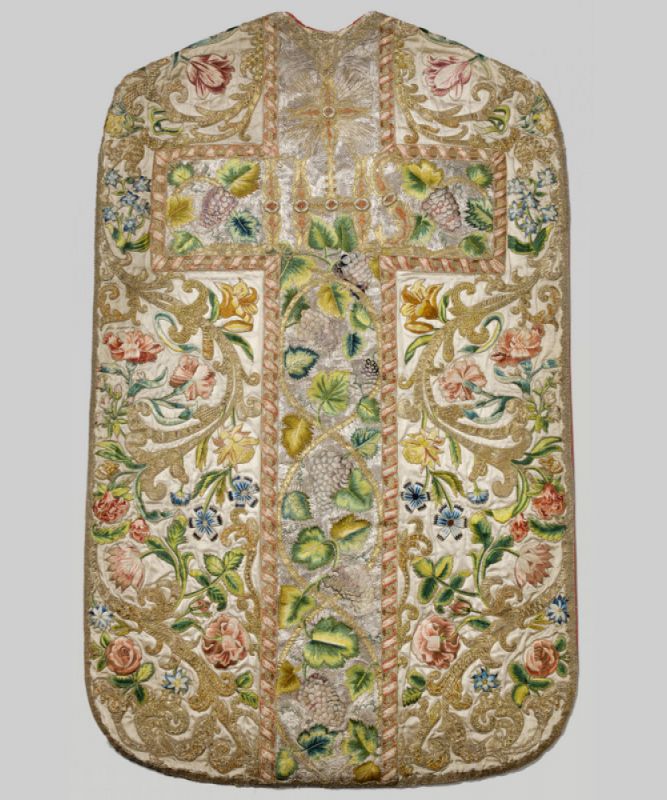 Social History
The collection tells the story of Catholicism in the 20th century and beyond through its social history collections.
Items relating to educational institutions such as Blairs College and Langbank, local parishes, and individual donors tell the story of Catholicism in the modern age and how the Faith has developed in recent years.